Outdoor Living Perfected
At Outland Living our passion is to design and manufacture high quality and innovative products to better enable our customers to enjoy the great outdoors. Our goal is to promote outdoor living in a safe, enjoyable and sustainable way.
Our Range
Due to high demand, the Deluxe and Mega Firebowls are out of stock until late September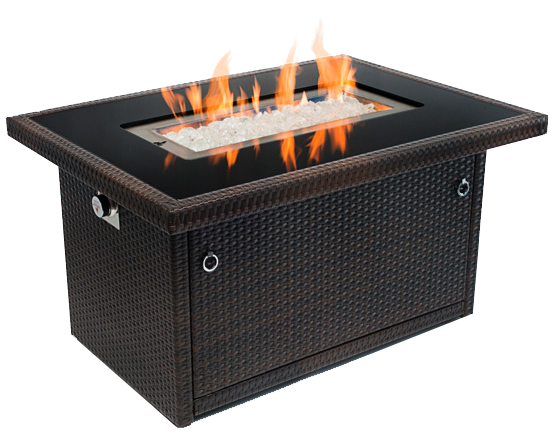 Outland Fire Table
Add the beauty and warmth of the stunning high quality Outland Fire Table to the patio, deck, poolside, or other outdoor living space. Admire the reflection of the dancing flames on the Arctic Ice fire glass and black tempered glass tabletop while keeping warm and cozy within the heating radius of this impressive outdoor centerpiece.
Contact Us
Please don't hesitate to get in touch, we would love to talk to you about our products.
Either call Hepke on +64 21 592 313 or Ann on +64 21 332 003
Alternatively you can email us at: sales@outland.nz

Postal Address
DISTRIBUTED BY EMTEX NEW ZEALAND LTD.
P.O. Box 192, Turangi,
3353 New Zealand
Ph.# +64 21 592313
Open Hours
M-F: 8.30am - 4.30pm
Weekends: by appointment